About Stone's Throw Café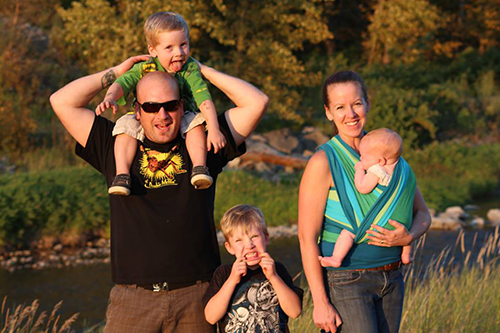 It started as a fleeting thought. Soon we had the courage to put our idea into words and tell our family and friends our plan to kiss our meager but regular paycheques goodbye.

We met in Jasper where we worked many and various jobs to stay afloat. In a tourist town there is little job security and employees are a dime a dozen, so after 19 combined years there, we weren't sorry to say goodbye. All we needed was the perfect mountain town where we could carve out our own niche making fantastic coffee and even better food. We settled happily on the Crowsnest Pass...a sprinkling of small towns (Frank, Hillcrest, Bellevue, Blairmore and Coleman) each alive with history, looking towards promising futures and surrounded by the beauty of the ever-impressive Rocky Mountains.

Our new jobs began on October 1, 2003 when we began to dismantle what had been a jewelry store on Blairmore's main street and turn it into a cafe. 35 days later, after hammering, drywalling, laying a new floor and countless other fun tasks, Stone's Throw Cafe opened. After 3 years and an expired lease, we moved to a new location in the same block with room to grow, and found ourselves renovating again, all while one of us was 7 months pregnant! Purchasing our building was the best decision we have made, and we have found that the Crowsnest Pass has been a great place to do business. That was 2006, and we are still going strong today. In the early days we knew we'd come to a great place, and we still feel the love. The people here are friendly and supportive and have watched with us while our business and family grows. Regular customers have become good friends.

We work hard and try to contribute to the community we love whenever possible. We get days off, thanks to our fantastic staff, and we take a holiday now and then to keep our sanity. We are always happy to give directions to bike trails or recommend a great place to stay, so don't be shy about stopping in! We love to be ambassadors to our amazing mountain home.